DISC JOCKEYS AND BANDS
DISC JOCKEYS AND WEDDING MUSIC BANDS IN TOLEDO, OHIO AREA
SIHASI SOUNDS & IMAGES WEDDING DJ
They've been around since 1987 and continually have some of the highest satisfaction ratings from their customers. Although they started as a DJ business, they have expanded over the years, and also offer videography, photography, and karaoke services.
To help brides and grooms in these difficult economic times, they recently LOWERED THEIR PRICES, and now offer a wedding DJ package for only $445.
They are referred by many area wedding halls and service providers. We are most impressed with the price, which has not been raised in years. They tell us that the concept is to offer the best quality and service at a price that anyone can afford. They say that they can keep their entire team busy without having to spend so much extra on marketing. Check them out on the Web at http://sihasi.com Contact them by phone at 419-464-9464 or by email at sihasi@hotmail.com
Be sure to check out our new business partner, a separate listing of Toledo Disc Jockeys, www.ToledoDiscJockey.com
DECORATIVE SOUND WEDDING DJ
For over 10 years, Decorative Sound has been one of the Toledo Ohio area's best Disc Jockey services for weddings, private parties, and corporate events.
Be sure to check out our custom page that features this top rated local professional wedding service - http://weddingtoledo.com/contact_5.html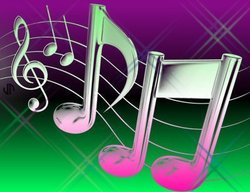 KEVIN COLANGELO - Kevin Colangelo is the first national provider of disc jockey services that we highly endorse. Kevin Colangelo is excellent at finding disc jockey talent in every State. They offer disc jockeys of the highest quality with the best prices, and have fantastic disc jockey talent in the Toledo, OH area to choose from. The selection of disc jockeys they offer are hand selected and screened. You are never under any obligation when you complete an inquiry form with them. Check them out online at www.kevincolangelo.com
56 DAZE WEDDING BAND
Most wedding bands don't know how to actually handle a wedding. They will do for your wedding what they do for the local club. 56 DAZE is different. They are by far the best wedding band in the greater Toledo area. They present themselves in a professional manner, and act appropriately for the event. The big difference though is that will still bring the fun that live music has to offer. Some bands will also hire extra free lance members for certain events. 56 DAZE consistently employs the same band members. They do not use karaoke style background tracks. They really sing. They really entertain. And they really know what to do for a wedding. For more information, contact Tony Polling at 56 DAZE, 419-509-8669, or by email at booking@56daze.com. Check out their website at www.56daze.com